IP Reveals Mural Created by Local Artist
Boyd Buzz
September 16, 2022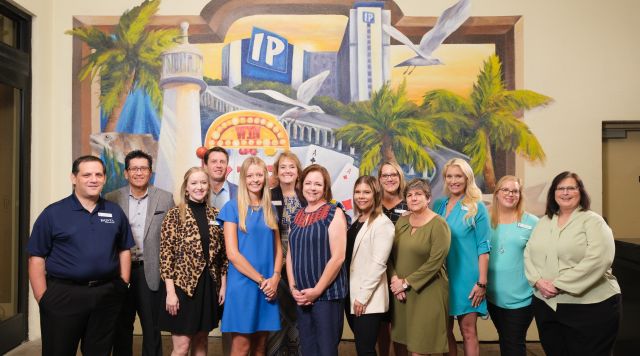 IP Casino Resort Spa
and the Biloxi Public Arts Project recently revealed a timeless mural painted by local artist, Grace Bennett.
In partnership with the Biloxi Public Arts Project, the IP accepted submissions at the end of 2021 for a public art mural to be featured at the property's main entrance. The local artist selected to paint the mural, Grace Bennett, has public art and design exhibitions throughout the state of Mississippi.
The mural was completed in July and guests enjoyed a celebration event with a professional photographer and free t-shirts. To view photos from the event,
click here
. The artwork encourages guests to use #GreetingsFromIP to share their photos on social media.
"The IP is thrilled to partner with and support the mission of the Biloxi Public Arts Project, and serve as a landmark on Biloxi's growing art scene," said IP's Project Coordinator, Laura Shoemake.
For more information on the Biloxi Public Arts Project and its contributions to the Mississippi Gulf Coast community,
click here
.