Boyd Clean
B

Safe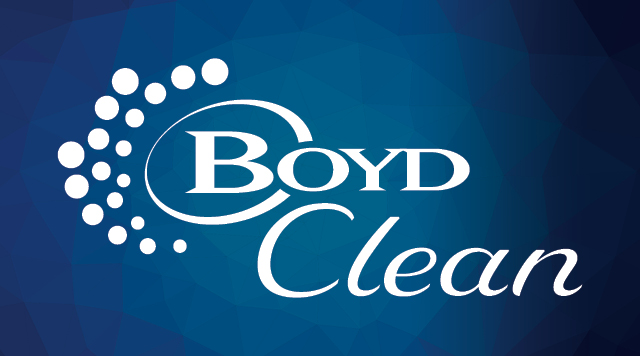 Here at Boyd Gaming, we are working hard to ensure your comfort and safety. We are happy to welcome back our valued guests, and have implemented the following measures for your safety:
Guest health screenings are being conducted on arrival. All guests are encouraged to wear facial coverings.
Hand sanitizer is available and complimentary for all guests.
Guest spaces are cleaned and disinfected multiple times daily with EPA-approved products. This includes: slot machines, chairs, table games, restaurants, kitchens, restrooms, doors, handrails, counters, ATMs, kiosks, and Team Member areas.
The frequency of air filter replacement and HVAC system cleaning has been increased.
Slots, table games, and restaurant & bar seating is configured and limited to adhere to social distancing recommendations.
Guest occupancy limits are followed in retail shops and banquet & meeting spaces.
COVID-19 training, health screenings, and masks are provided to all Team Members.
Detailed Health & Safety Protocols
• Guest & Team Member Safety Protocols
Additional Safety Measures
Hotels
Extra towels are being provided, and hotel rooms will not be cleaned daily to limit contact. Extra amenities and room cleaning are available upon request.

There is frequent cleaning and disinfection of service spaces, counters, keys, porte cocheres, sidewalks, drop off/pick-up waiting areas, wheelchairs, scooters, baggage doors, bell carts, luggage carts, elevators, and vending machines.

Deep cleaning and disinfection of guest rooms is performed after check out, with extra attention to walls, bathrooms, desks, counters, TVs, remotes, chairs, phones, thermostats, cabinets & hardware, windows, mirrors, frames, lights, light switches, closets, and hangers. A full list of sanitized surfaces will be available in-room upon checking in.
Restaurants & Bars
Restaurant and bar seating has been reduced to allow for social distancing.

Tables and chairs are being cleaned and disinfected after each use.

Single use condiments and napkins are being used at all dining locations. Additionally, menus, check presenters, pens, etc are all single use or are being disinfected after each use.

There are frequent disinfections of kitchens, bar tops, service stations, and server trays.
Sports Book
To adhere to social distancing guidelines, every other betting station will be open.

Seating will be arranged to adhere to social distancing guidelines.

There is frequent cleaning and disinfection of counters, chairs, and stations.

Single use pencils will be provided for guest use.
Gaming
The number of players at each table is limited to adhere to social distancing guidelines. The maximum number of players allowed per table will be posted at each location.
Slot machines and video poker will be spaced out to adhere to social distancing guidelines.
Facial coverings are recommended for all guests.
Guests congregating behind players is discouraged.
All game tables, chairs, fixtures, layouts, and game pieces are being cleaned and disinfected often.
All cards are being dealt face up with only the dealer touching the cards.
Dice are cleaned and disinfected prior to a new shooter.
Elevators
For your safety, elevator occupancy is limited to a maximum of four people.