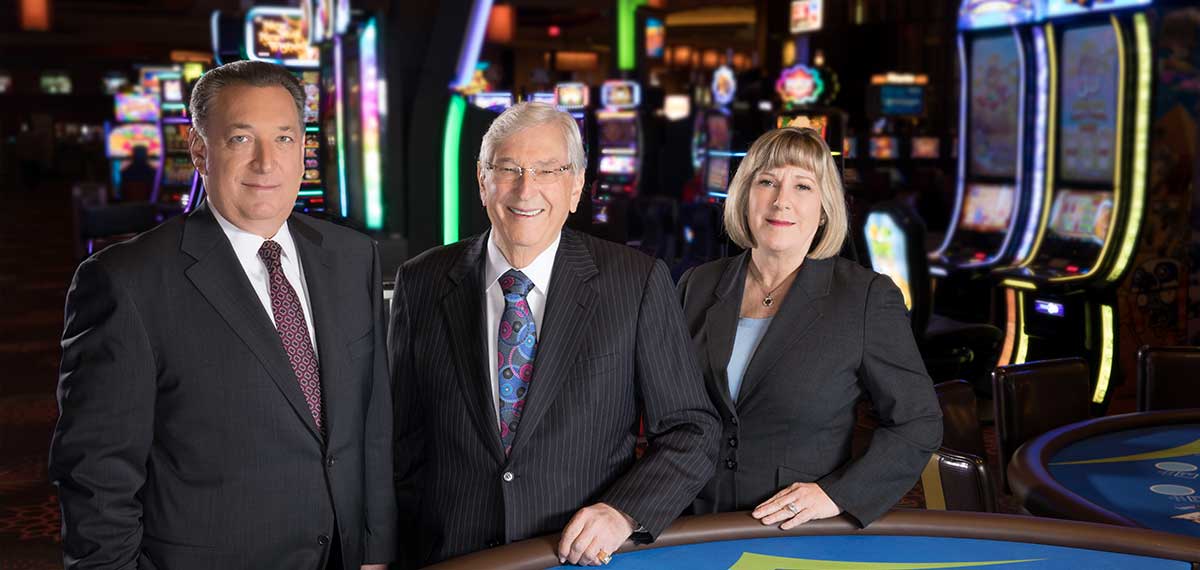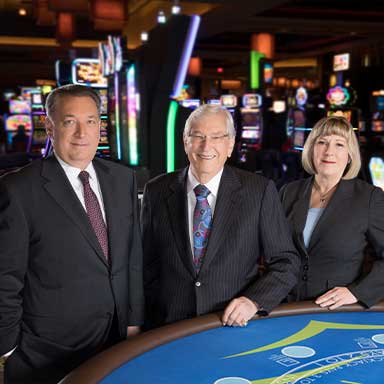 About Boyd
Who We Are
Founded in 1975, Boyd Gaming Corporation is one of the largest and most successful casino entertainment companies in the United States. We operate 28 gaming properties in ten states – Nevada, Illinois, Indiana, Iowa, Kansas, Louisiana, Mississippi, Missouri, Ohio, and Pennsylvania -- and manage a tribal casino in northern California. Our Company is also a strategic partner and 5% equity owner of FanDuel Group, the nation's leading sports-betting operator. One of the most respected names in the gaming industry, Boyd Gaming prides itself on offering guests an outstanding entertainment experience, all delivered with the unrivaled attention to customer service that is known as Boyd Style.
Looking forward, we will continue to pursue opportunities for growth in both our existing business and new opportunities. We are a large, growing, dynamic company, with one of the most talented and experienced team of managers in our industry. Our team members deliver exceptional entertainment experiences to our guests, every day. And we look to the future with confidence as we are positioned to deliver value for our shareholders, team members, and communities.
Company Mission
We, as members of Boyd Gaming Corporation, operate with only the highest degree of integrity, and rely on the competence and friendliness of each person in our organization to provide entertainment and service to satisfy our customers' wants.

Through teamwork, we strive to maximize shareholder value, to be among the leading companies in our industry and to provide opportunities for all while we support and enhance our communities.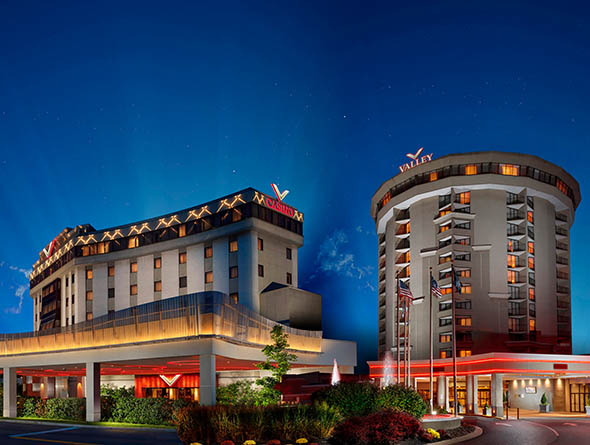 Company Vision
Boyd is one of the nation's leading casino entertainment companies. But we're so much more – a multibillion-dollar company that retains the philosophy of a family-owned business, successfully generating long-term, sustainable growth for our shareholders.
Since our founding more than 40 years ago, Boyd has been committed to an operating style built around strong relationship with our customers, our team members and our communities. In our highly competitive industry, this "Boyd Style" brand of hospitality has come to define us in a unique way, even as we have grown into a nationwide company.

We take pride in our history, but are not standing still. While we remain focused on offering exciting and compelling gaming experiences, we also seek to connect with our customers with enhanced amenities throughout our properties. Through targeted investments in our hotel rooms, restaurants, entertainment venues and other amenities, we strive to make Boyd more relevant and compelling to our customers, existing and new, for years to come.

Forging ahead in the coming years, we will remain focused on our strategic objectives: strengthening our operations, investing in future growth, and improving our financial position.

We remain confident in the ability of our company to successfully meet whatever challenges lie ahead.
Company History
At Boyd Gaming Corporation, we're proud to be one of the leading companies in our industry. But we've never forgotten our roots, and retain a family-owned culture to this day. Our Company's story is unique and inspiring: one man parlayed an unflagging sense of optimism, a winning attitude with people, and a legendary work ethic into a gaming and entertainment empire.

The Boyd story dates back to 1941, when Sam Boyd arrived in Las Vegas with his family and just $80 in his pocket. He worked up through the ranks of the Las Vegas gaming industry, moving from dealer to pit boss to shift boss. It wasn't long before Sam had saved up enough money to buy a small interest in the world-renowned Sahara Hotel. He then moved on to become general manager and partner at The Mint in downtown Las Vegas, where he introduced a number of successful marketing, gaming and entertainment innovations.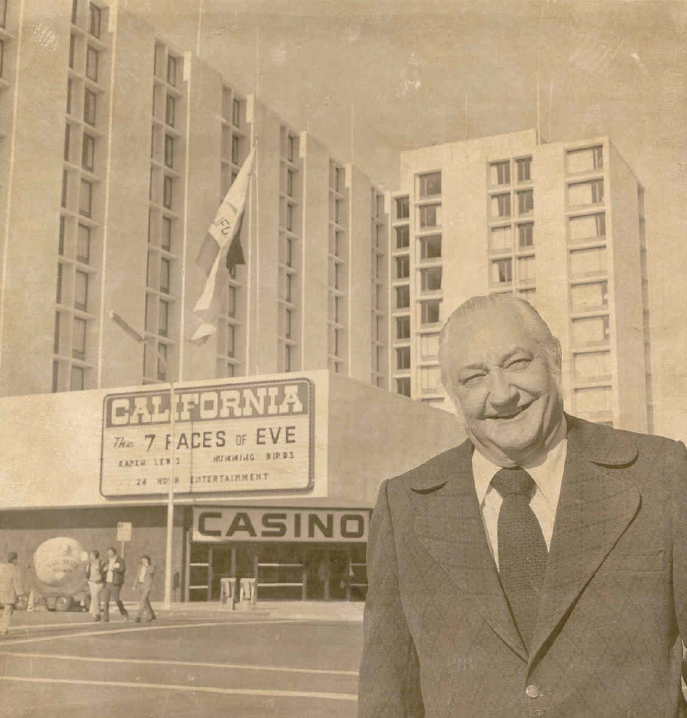 After the Mint was sold in 1968, Sam Boyd started managing the Eldorado Casino in downtown Henderson. He had acquired it with his son, Bill Boyd, in 1962. Bill, a practicing attorney, earned his first interest in the Eldorado by doing all of its legal work.

The birth of Boyd Gaming came on January 1, 1975, when Sam and Bill Boyd founded the Company to develop and operate the California Hotel and Casino in downtown Las Vegas. At this time, Bill left the legal profession, after practicing for 15 years, and began working full-time at the California. Seeking a niche for their new property, the Boyds decided to market the property to the underserved tourists of Hawaii – and one of downtown's greatest success stories was born.
Their next venture came several years later, when the Boyds selected a quiet 13-acre desert parcel on Boulder Highway – halfway between the California and the Eldorado – as the site of their next casino. They'd call it "Sam's Town," after the father of Boyd Gaming. Its 1979 opening led to the creation of what's known today as the "Boulder Strip" – and it was the first full-scale resort to cater to Las Vegas locals. Although many were skeptical a casino could succeed at the then-isolated location, the Boyds' gamble paid off handsomely. Sam's Town quickly grew into one of the most popular casinos in the Las Vegas Valley.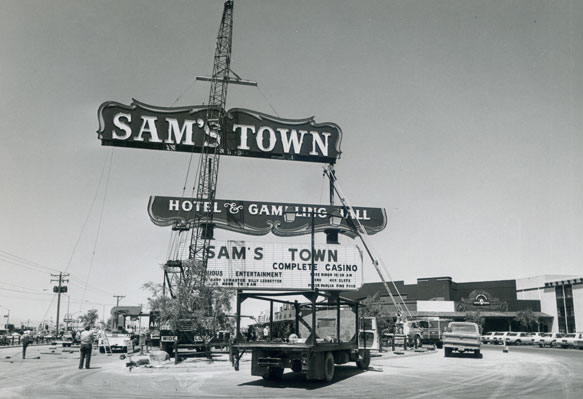 Although famous as a leading businessman and innovator, Sam Boyd was well-known for giving back to his community as well. He helped introduce both the United Way and the Boys and Girls Clubs to Las Vegas in the 1960s. He was an early proponent of diversity in the gaming industry as well, becoming one of the first casino operators to hire women and African-Americans as dealers.

Sam Boyd passed away in 1993, but the company he founded continued to grow and thrive under Bill's leadership. Through a series of new developments and strategic acquisitions, Boyd Gaming grew into a nationwide company, today operating 28 casino entertainment properties in Nevada, Illinois, Indiana, Iowa, Kansas, Louisiana, Mississippi, Missouri, Ohio, and Pennsylvania.

Although we've grown into a nationwide company, we've never forgotten Sam Boyd's legacy of integrity, service, and excellence. Sam Boyd founded a business based on a belief in treating people right, and his spirit lives on in the company that bears his name.