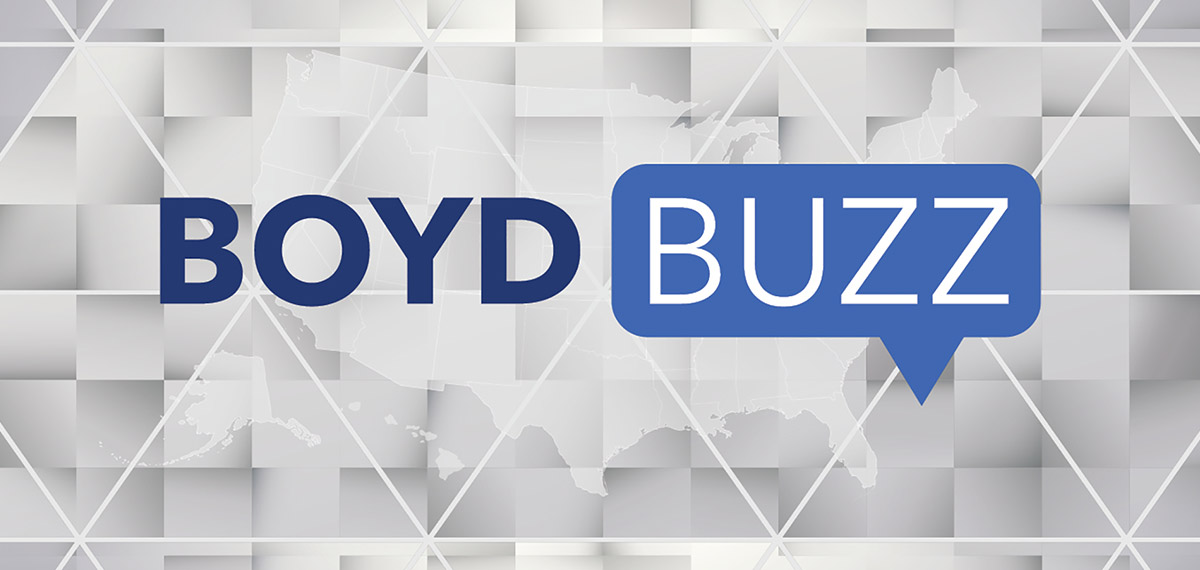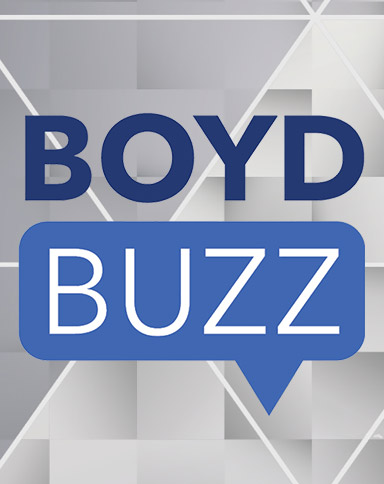 Boyd Ammounces 2021 Safety Award Winners
03/01/2022
As Boyd continued to navigate the COVID pandemic throughout 2021, team members continued to work hard to maintain the highest standards of workplace safety – an integral part of the Company's culture.
"All of our properties maintain workplace injury rates well below industry standards," said Traci Allison, Director of Safety. "Boyd is very focused on both team member and guest safety. When we have a safe environment, our guests can relax and enjoy their experiences, especially when interacting with our team members."
Each year, Boyd recognizes the properties with the best overall and most improved safety performances for the year with the Company's annual Safety Awards. These awards include the President's Safety Performance Award, which is presented to the property with the best safety statistics in the Blue Division (properties above 500 team members) and Silver Division (properties below 500 team members). The Most Improved Safety Performance Award is presented to the properties that have the most improved safety statistics from the previous calendar year in the Blue and Silver Divisions.
Four Boyd properties were recognized with the Company's Safety Awards thanks to their exceptional safety performances in 2021.
Kansas Star Casino Hotel Event Center captured the 2021 President's Safety Performance Award in the Blue Division. This is the fourth time in seven years that Kansas Star has achieved this award, making it one of our top-performing properties when it comes to workplace safety. Jokers Wild Casino won the President's Safety Performance Award in the Silver Division with an impressive record of zero recordable safety incident cases for 2021.
Amelia Belle Casino was awarded the 2021 Most Improved Safety Award in the Silver Division for demonstrating strong improvement across every safety metric. In the Blue Division, Par-A-Dice Hotel Casino received the Most Improved Safety Award. Par-A-Dice had an improvement rate of more than 102% for reducing team member injuries based on OSHA's Total Recordable Case (TRC) and Days Away Restricted or Transferred (DART) workplace safety metrics last year.
"Focus, inspections, proper training and policy enforcement drove these properties to the top," said Dennis Siano, Vice President of Safety and Facilities. "Our goal is to achieve a five percent improvement in our safety statistics year over year and we appreciate the efforts of every team member at all of our resorts every single day."
Thanks to the tireless efforts of team members, the properties and safety teams, Boyd has established some of the highest safety standards across the industry.
For those setting their sights on the 2022 Safety Awards, Siano suggests that the properties continue to focus on improving safety performance.
"We must focus on following the proper procedures and ensuring all team members follow Boyd's best safety practices," said Siano. "We need to hold each other accountable and be open to giving and receiving constructive criticism, and following up on additional training."
To learn more about Boyd's commitment to workplace safety, check out the Company's ESG report at www.caringtheboydway.com.