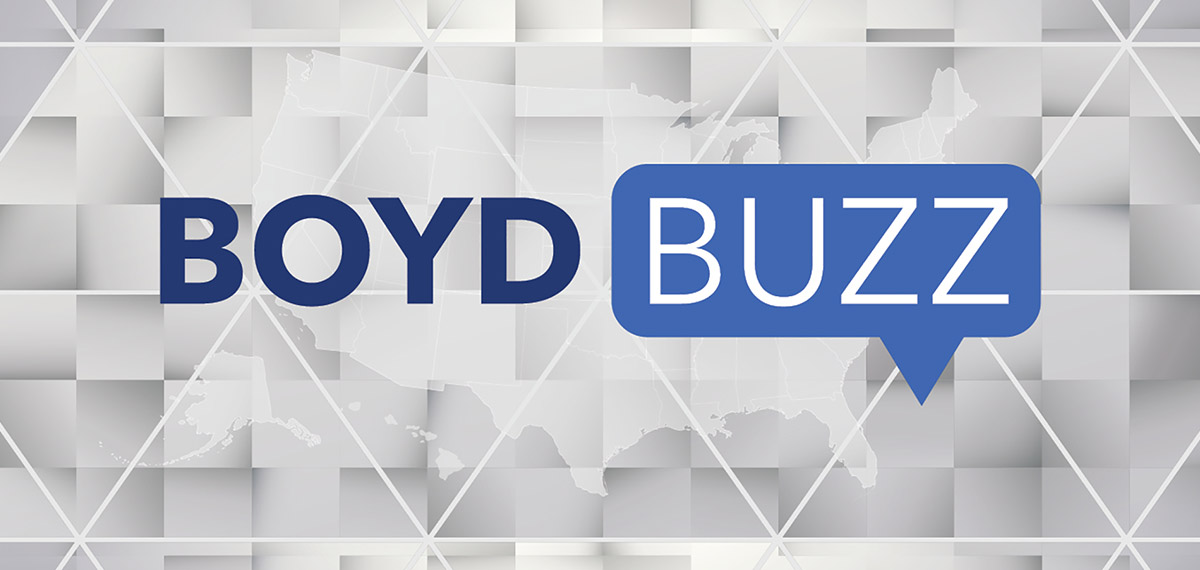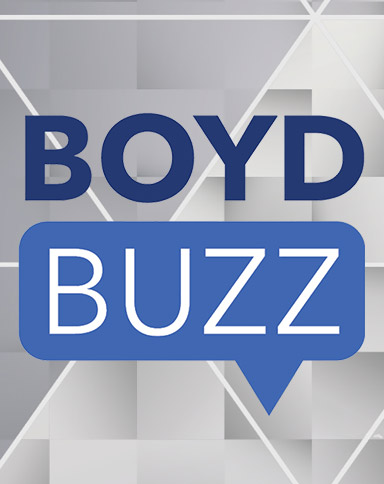 Diamond Jo Worth Wins First Place For Dress Design
08/02/2022
A dress made from window sheers, polypropylene rope and duct tape may not sound like the height of fashion, but for one Boyd Gaming property, it's haute couture.

Diamond Jo Worth Casino took home first place for designing the winning dress at the 2022 Hammers & Heels Fashion Show in Clear Lake, Iowa on April 28. The competition, which benefits Habitat for Humanity of North Central Iowa, featured a fashion show of 12 elaborate dresses, all made from at least 50 percent construction materials. The event also raised more than $75,000 for the organization, which is their largest fundraiser of the year.

For the fashion show, Jocelyn Dimitros, Marketing Manager at Diamond Jo Casino, modeled the winning dress, which was made from 100 percent construction materials. The design was inspired by the eye-catching orange, feathered Versace dress worn by Kendall Jenner at the Met Gala in 2019.

"We've always gone out of our way to get as close to the 100 percent materials mark as possible," said Dimitros who has participated in the competition along with the Diamond Jo Worth team four times, winning awards each year. "It's amazing to see what people come up with."

Diamond Jo's winning dress incorporated window sheers, metallic paint and polypropylene rope, while the beautiful feather boa was constructed from an insulating foam pipe cover, electrical wire and flooring underlayment. Accouterments were fashioned with brass nuts and washers held together by galvanized braided hanging wire. The dress also showcased the property's traditional "777" signature, using its address numbers.


To build the dress, Dimitros and fellow Diamond Jo team members rolled up their sleeves and contributed more than 150 hours of work. Main designers included Dimitros, Catering Sales Manager Kristin Larson, Human Resources Specialist Becky Santee, Marketing Coordinator Tracy Dorn, Table Games Director Anne Bergman, Slot Shift Supervisor Dawn Mesenburg and Assistant Casino Shift Manager Tara Grothe.

Dimitros also acknowledged generous contributions from the Boyd Rewards and Table Games teams, as well as Player Development staff, all of whom helped with the arduous task of shredding the rope, which comprised the straps and the fuzzy feathers for the bottom of the dress.

"We had staff that chipped in from everywhere," said Dimitros. "Everyone wanted to chip in. It happened so organically."

Habitat for Humanity of Central Iowa broadens access to affordable housing as a foundation for breaking the cycle of poverty. At the Hammers & Heels Fashion Show, Habitat for Humanity showcases the creativity and resourcefulness of the community while also raising funds. In addition to the fashion show, the event includes a live auction and raffles for prizes like Minnesota professional baseball tickets and a sightseeing flight above Iowa.

"You're impacting local families," said Dimitros of Boyd Gaming's commitment to Habit for Humanity. "You see the result of the hard work. People who play here, too, can see that the casino and Boyd are giving back to the community."

For winning first place at Hammers & Heels, Diamond Jo Casino was awarded with a glittery high-heel shoe, which is on display in a hallway. This is the property's first time winning first place at this event.

To learn more about Diamond Jo Worth, visit www.diamondjoworth.com.