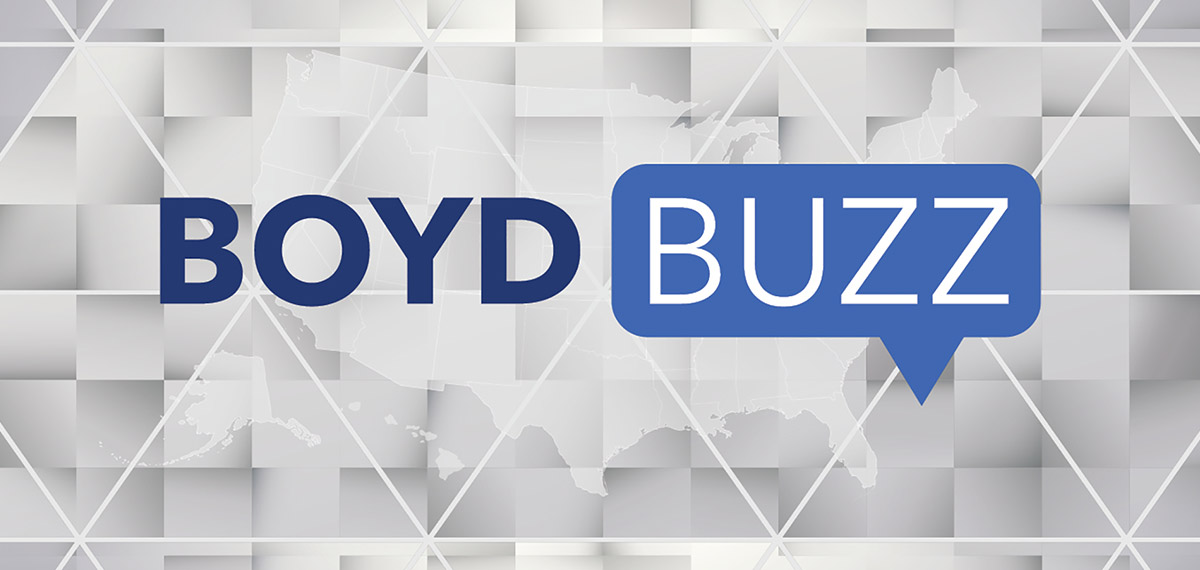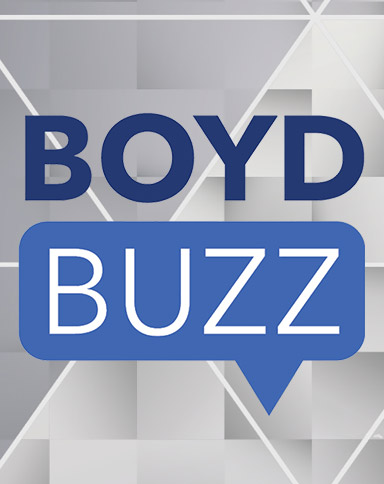 Boyd Gaming Team Member Creates Quilt Honoring 1 October Heroes and Survivors
01/04/2022
On October 1, 2017, Las Vegas faced one of the darkest days in its history, suffering one of the worst mass shootings in U.S. history. Since that terrible day, many locals have looked for ways to help survivors and keep the community Vegas Strong.
"We didn't think it could happen here, and yet it did," said Carol Proudfit, Senior Project Accountant for
Boyd Gaming
's Design and Construction Department. "We all did what we could to give comfort and help. It was devastating."
Over the years, she and her family donated blood, cash, and kept the hospitalized survivors and grieving families in their prayers. This year, Proudfit got more personal.
An avid quilter, she put her talents, and her heart, into creating a quilt for one of the more than 900 survivors, family members and heroes that were affected by the events of that night and requested a quilt.
Her stunning handiwork was featured as the backdrop piece for the Vegas Strong Resilience Center table at the 1 October Anniversary Exhibit in the Rotunda Gallery of the Clark County Government Center. The display featured hand-made quilts donated to the Resiliency Center for this year's quilt raffle for survivors and family members who lost loved ones.
"When this opportunity came up to donate a quilt and give comfort to someone who had been affected by the shooting, I knew it was just the right thing to do," said Proudfit, a 30-year Las Vegas resident. "I was shocked when they chose me."
It took six weeks working four to five hours every Saturday and Sunday to create the detailed quilt that weaves in a message in the panels of peace, love, and hope. A significant part of her quilt features the Vegas Golden Knights, Las Vegas' professional hockey team. The team's honoring of heroes at games over the years helped her find some comfort and inspired her to continue to find ways to support local heroes and survivors.
She wrote a note for the recipient, saying how moved she and her family were at each hockey game that honored "survivors, tireless doctors, nurses, EMTs, police, SWAT, fearless ordinary folks who lent a hand, and the families missing a loved one. Every Hero was met with a standing ovation and cheers even from opposing team's fans. For a brief moment, the arena was united, cheering the bravery of the Hero and defiant against the unspeakable evil of 1 October. I hope you find comfort in this quilt and know the Vegas community is still with you. We are Vegas Strong."
Boyd Buzz
Boyd Gaming Senior Project Accountant Carol Proudfit with the quilt she created for 1 October heroes and survivors
Boyd Buzz
The quilt Carol Proudfit created for 1 October heroes and survivors
Boyd Buzz
St. Charles Fire Dept. Fire Chief George Sheets and Ameristar St. Charles Security Officer Colby Reed
Boyd Buzz
Boyd Security Program Certificate
Boyd Buzz
Diamond Jo Dubuque Director of Table Games Justin Willenbrink participating in United Way's "Over the Edge" fundraiser