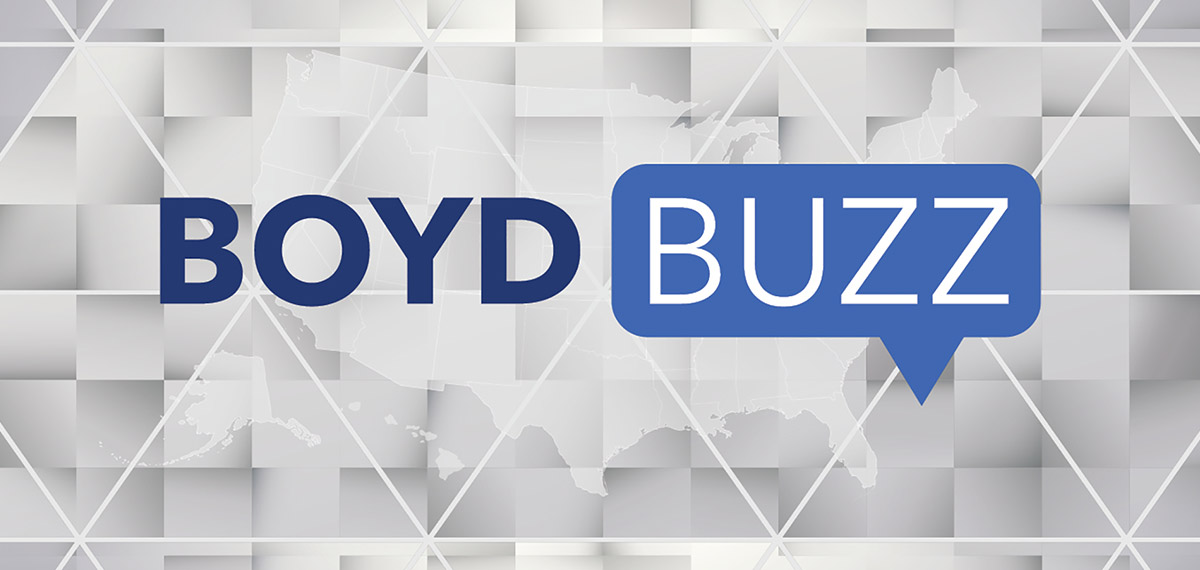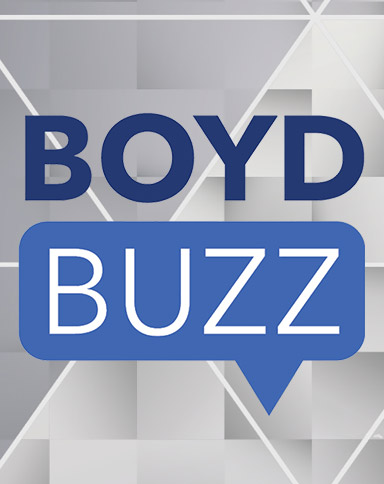 The Nevada Hotel Lodging Association Recognizes Boyd Gaming Team Members 
12/29/2022
Earlier this year, the Nevada Hotel Lodging Association (NHLA) held their 11th annual Stars of the Industry Awards Gala. The event celebrated the exceptional professionalism and outstanding service of top individuals in our industry with four Boyd Gaming team members being recognized – Evan Meyer, Mary Ann Burns, Tamara Craig and Abby McLean.
The NHLA is a high profile, award winning non-profit trade organization that has been serving the industry for more than four decades. Their mission is to serve the lodging industry by providing relevant communication, offer opportunities for professional and leadership development, offer comprehensive and robust industry educational resources and programs, provide value-added member-based services and continue to be a strong partner for the industry.
Evan Meyer, Hotel Director Downtown Region, and Mary Ann Burns, Vice President of Hotel Operations, each received a special presentation award at the gala. Meyer was nominated as Mentor of the Year, a new category this year, for his outstanding leadership guidance. He has been involved with the Emerging Leader mentor program for several years while serving as council chair. Burns was nominated by the current NHLA chairperson and executive board as Outstanding Chairman of the Board for her exceptional service during the height of the pandemic. During her tenure, she met virtually with other board members to discuss how to navigate through the pandemic.
"I am honored and grateful to be a part of this great organization and pleased to be awarded the Outstanding Chairman of the Board," said Mary Ann Burns. "The Stars of the Industry Awards Gala is the largest event of the year where the best of the best is honored. I am humbled to be recognized for my work as chairman."
Tamara Craig, Corporate Assistant Call Center Manager, and Abby McLean, Tables Games 21 Dealer California Hotel Casino, were also recognized during the ceremony. Craig was named Guest Services Sar of the Year as she always finds creative and satisfactory ways to exceed guest expectations ensuring a top-rated visit. McLean was named Casino Star of the Year for her exemplary role within casino operations.