Iowa Hotels & Casinos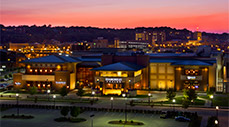 Diamond Jo Casino - Dubuque
Situated in Dubuque's historic downtown and nightlife district, Diamond Jo Casino is an entertainment destination not to be missed! We offer a high-energy casino with nearly 1,000 slots, 19 table games, more than 200 nights of live entertainment each year at the Mississippi Moon Bar, a state-of-the-art bowling center and five restaurants.
Learn More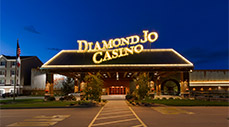 Diamond Jo Casino - Northwood
Located just off I-35 in northern Iowa's Worth County, Diamond Jo Worth is a high-energy casino and entertainment destination. We offer nearly 900 slots, 23 table games, live entertainment in the Big Wheel Bar, a meeting and event center, and three restaurants.
Learn More