Iowa
While the Diamond Jo brand is known for great entertainment, we take business seriously, too. Both of our Iowa properties offer flexible meeting centers capable of hosting a variety of events, including business meetings, wedding receptions, birthdays and reunions. Learn more about how our professional meeting staff can make your next event a smashing success.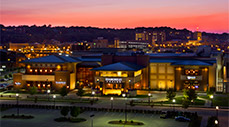 Diamond Jo Casino - Dubuque
Diamond Jo offers a unique venue where you can escape from the ordinary.
View Official Website
Directions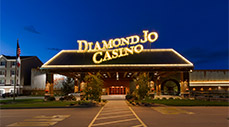 Diamond Jo Casino - Northwood
Diamond Jo Worth is the perfect location for your next conference, business meeting, or intimate social gathering.
View Official Website
Directions