Louisiana
If you're looking to organize a private event in Louisiana, you've come to the right place. Our event center in Shreveport is the perfect place to hold business meetings, an elegant wedding reception or a private party. And for your business events and social celebrations, look no further than Evangeline Downs. No matter which one you choose, you'll be supported by event planning professionals and gourmet catering staff.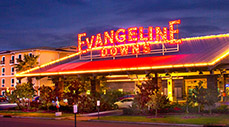 Evangeline Downs Racetrack Casino & Hotel
With 9 rooms that comfortably accommodate 12 to over 1,200 guests and one of the finest full-scale catering services in Louisiana, this is one of the most in-demand event destinations in Acadiana. Plan a Meeting / Convention
View Official Website
Directions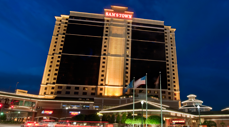 Sam's Town Shreveport
Our expert event planners can assist with every facet of planning, leaving nothing to chance. A variety of award-winning services are available, including on-site catering and state-of-the-art audiovisual service.
Plan a Meeting / Convention
View Official Website
Directions