Amelia Belle Team Member's Son to Compete in Olympics
07/20/2021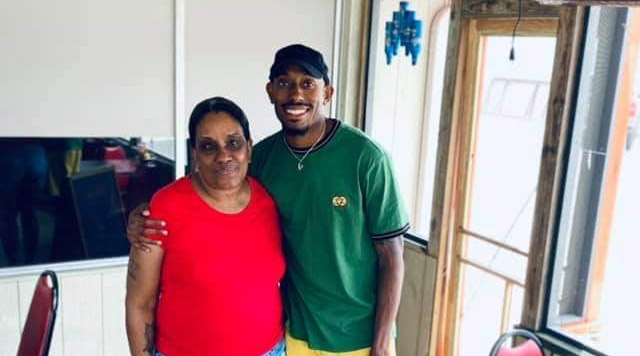 Growing up in New Orleans and, later, Morgan City, La., Vernon Norwood, a budding track star, told friends he wanted to make his mother proud.
Being selected to the 2021 U.S. Olympic team — Vernon will be part of the 4X400-meter relay in Tokyo — is enough to make any parent proud. But Charliette Ray, a member of the custodial staff at Boyd Gaming's Amelia Belle Casino in Louisiana, has long been proud of her son, but for a different reason: his academic achievements.
"I told him a while back, 'Tootie (Vernon's childhood nickname), I'm very proud of you. Not because of your athletic abilities — but because you graduated from high school, you got your diploma. You went to junior college and got your associate's degree. And then you graduated from one of the top colleges (LSU) in the state of Louisiana.'
"With the Olympics, I'm so, so excited. But I was already so proud of him."
Vernon's academic abilities became apparent at a young age. As the youngest of four siblings, Vernon mimicked his older brothers as a child — even when it was study time.
"When his brothers used to come home from school to do their homework, Tootie used to sit down with them, to do what they were doing, even though he was too young for school," Charliette, a single mother, recalled. "One day, I called out, 'Come on, Tootie. Let's walk your brothers to school.' So, he comes out of his room with one of his brother's uniforms on and his book bag."
When it came time for Vernon to enter pre-K, Charliette said, his test scores were very high. She knew then that he would thrive in an academic setting.
"Tootie always had good grades," Charliette said. "All through school."
Vernon, who's 29, graduated from Morgan City High School and starred on the track team at South Plains College in Texas before transferring to LSU, where he was a four-time NCAA champion.
Vernon won gold medals at the Track & Field World Championships in Beijing in 2015 and Doha, Qatar, in 2019. He was part of the gold medal-winning relay team in Yokohama, Japan, in 2019.
Vernon was named to the U.S. Olympic relay team after a fifth-place finish (44.92 seconds) in the 400 meters at the U.S. Olympic Trials in June in Eugene, Ore. In Tokyo, he could compete in the men's and mixed (two men, two women) 400-meter relay races.
"Yeah, man, I'm going to the Olympics," Vernon wrote on Twitter after the trials. "It just hit me."
He leaves for Tokyo on July 24.
Back home in Louisiana, it will be party time when the track and field events begin.
"Morgan City is a very small community, and they are hyped up about this," Charliette said. "I ran into the mother of one of his best friends at the market the other day. She said they were going to celebrate."
Other Amelia Belle team members have asked about Vernon's on-track schedule and TV viewing options: "Miss Charliette," they said to her, "please let us know when you find out."
Even when Vernon leaves the country, he talks to his mother every day. She'll find out.
As she always is, Charliette will be proud of her son. And just before the gun sounds to start the 4X400 relay, she'll be excited and a little nervous — and she'll quietly say a little prayer before her son competes on the world's biggest stage.