Amelia Belle Team Member's Son Wins at 2021 Olympics
11/30/2021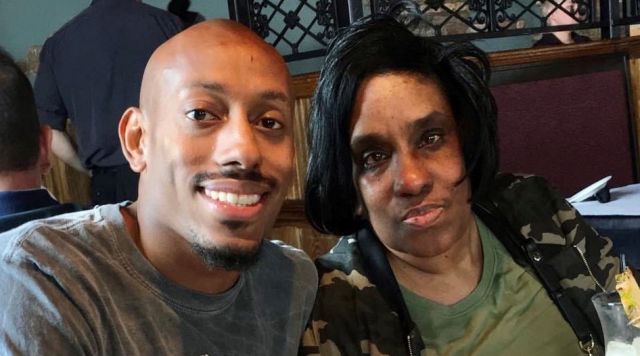 Amelia Belle Casino team member Charliette Ray sometimes wondered about successful people she saw on television. How did they feel?
Now she knows.
Charliette's son, sprinter Vernon Norwood, won two medals, including a gold, at the Summer Olympics in Tokyo.
Vernon — Charliette has long called him "Tootie" — anchored the United States' 4x400-meter mixed relay (two men, two women), taking the baton in fourth place and overtaking a rival to secure the bronze medal for Team USA. The Tokyo games marked the first time the mixed relay was run at the Olympics. He also won gold as part of the men's 4x400 team.
"I told him, 'I'm very proud of you,'" Charliette said. "'If the world didn't know you then, they know you now.'
"When he crossed that line … I really can't describe it — when it sunk in. I think about it all the time. I get teary-eyed."
Like most Olympic champions, Charliette's son was no overnight success. But this was a different level.
Vernon, 29, was already a four-time NCAA champion and eight-time All-American while with the LSU track and field team. He was just the second LSU athlete to win more than one Olympic medal.
There has been much family celebration since Vernon returned home.
Vernon is a 2011 graduate of Morgan City High School in Louisiana.
In September, the school's principal, Tim Hymel, announced that the track at Morgan City High School Stadium was being named for Vernon "Tootie" Norwood. A dedication took place on October 22 at halftime of the school's homecoming game.
Vernon was also honored by city hall and given a key to the city. More than 100 people turned out at the city council meeting. The family and well-wishers celebrated with a large cake complete with American flags and the Olympic logo.
At the Amelia Belle, Charliette said she's still hearing compliments from co-workers and guests.
"They say, 'Oh, was that your son? Congratulations. We're so proud of you,'" Charliette said.
Charliette had saved money for the trip to Tokyo. But the COVID-19 pandemic dashed her plans.
Vernon is back training for the 2022 Track & Field Championships in Eugene, Ore. Is he giving thought to the Paris Olympics in 2024?
Oh, yes, and he's not the only one. If Vernon qualifies for the 2024 team, his biggest fan will be in attendance in the City of Light.