Boyd Gaming, Wilton Rancheria Breaks Ground on Sky River
03/17/2021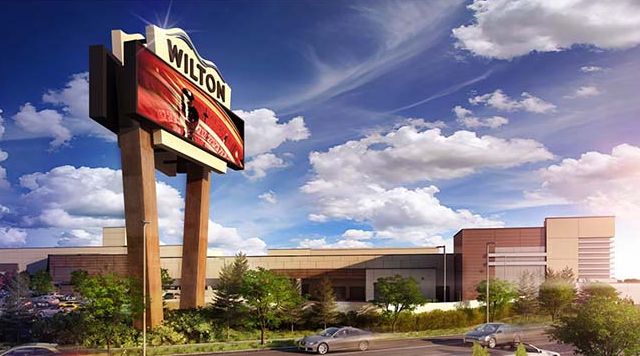 On March 9, Boyd Gaming and its tribal partner, Wilton Rancheria, celebrated a momentous occasion when they broke ground on the future site of the Sky River Casino, the Tribe's long-planned project in Elk Grove, California.
The Company and Wilton Rancheria commemorated the start of the casino's construction in a groundbreaking ceremony that featured remarks by Boyd Gaming President and Chief Executive Officer Keith Smith, Wilton Rancheria Chairman Jesus Tarango and Elk Grove Mayor Bobbie Singh-Allen.
The groundbreaking event unveiled the destination's name – Sky River Casino – and showcased renderings of what the casino will look like once construction is completed.
Scheduled to open in the second half of 2022, Sky River Casino is being developed and managed by Boyd Gaming on behalf of the Tribe. The property is located 15 miles south of downtown Sacramento, and will be the closest casino to both Sacramento and the south Bay area upon opening.
The casino will feature up to 2,000 slot machines, more than 80 table games and food and beverage offerings, featuring local and regional brands from across Northern California.
"Today we celebrate the hard-fought determination of generations of Tribal members to create a future of dignity and self-sufficiency for Wilton Rancheria," said Jesus Tarango, Wilton Rancheria Chairman. "This will be a transformative project that will provide resources to invest in housing, education, and healthcare for our more than 800 members, to preserve our language and culture, and to give back to the community for decades to come."
"Boyd Gaming has been in the gaming business for more than 45 years now, and this is one of the most exciting gaming opportunities we have ever seen," said Keith Smith, President and Chief Executive Officer of Boyd Gaming, at the groundbreaking ceremony. "We promise to create an experience worthy of this location and this opportunity, delivering new jobs and new business opportunities for the Tribe and the entire Elk Grove community."
The casino project will create thousands of jobs and major long-term benefits for Elk Grove and the surrounding economy. Wilton Rancheria also plans to invest $186 million over the first 20 years with the City of Elk Grove and Sacramento County to support police, schools, roads and other services.
Stay tuned to Boyd Buzz to learn about the latest updates on the Sky River Casino project.