Boyd Gaming Team Members Complete Diversity Course
08/31/2021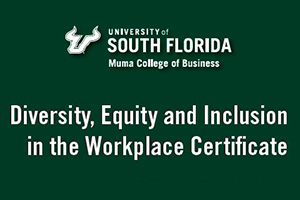 Celebrating and promoting diversity and inclusion has been a significant part of Boyd Gaming's culture since the day it was founded. As part of that ongoing commitment, the Company recently shared an intensive, free, seven-week Diversity, Equity and Inclusion (DE&I) course for Boyd Gaming's Diversity Council members and Diversity Committee property leads.
The University of South Florida (USF) Muma College of Business' DE&I program focused on ways organizations across the country can create a more diverse workplace as well as address equity issues and foster inclusivity among staff. It included seven 2-hour modules covering a wide range of topics, including emotional intelligence, stereotypes and biases, community outreach, the future of your organization through diversity, and equality and inclusivity.
Boyd Gaming team members in the USF DE&I in the Workplace program gained fresh perspectives on how building and growing a workforce that includes differing races, religions, ages, genders and sexual orientations, and persons with disabilities can improve broad societal issues. They learned how to better assist with developing inclusive business practices, increasing revenue, and improving performance within a corporate structure. At the end of the day, a successful business is about people understanding and helping each other.
After completing the seven-week course and test, the Boyd Gaming diversity leads were able to receive a DE&I Certificate from the university. Participating properties included: The Orleans, California and the Rainbow Corporate Office in Las Vegas; Par-A-Dice in Illinois; Diamond Jo Worth in Iowa; Kansas Star in Kansas; and Ameristar Kansas City in Missouri. Sam's Town Tunica in Mississippi led the way with five team members completing the course, including the property's Vice President and General Manager, Toni Burns.
To learn more about Boyd Gaming's diversity initiatives, check out the Company's Environmental, Social and Corporate Governance report here.