2-Day Events!
Monday & Tuesday
November 27 & 28, 2023
February 26 & 27, 2024
May 6 & 7, 2024
August 19 & 20, 2024
December 2 & 3, 2024
$345 Entry Fee Per Event
Includes*:
Entry Into the Fun-Filled 2-Day Bingo Event
All Games Paying $10,000 with 3 chances on the coverall:

First Chance: $50,000
Second Chance: $20,000
Third Chance: $10,000

One 9-On Pack Each Day
Food Vouchers
One Dauber Each Day
Special Room Offer
Purchase Sunday, prior to event days for $54.99 (plus tax & resort fee) for the November 2023 Event, and get Monday & Tuesday of the event FREE.**

PLAY POWER BINGO HERE
Gold Coast Hotel & Casino
The Gold Coast is a 711-room resort destination resort, conveniently located near the Strip and Chinatown. Stay in one of our comfortable and affordable standard rooms, or treat yourself to a newly remodeled, 720-square-foot suite, complete with marble bath countertops and a wet bar.

For more information, please call (702) 251-3520.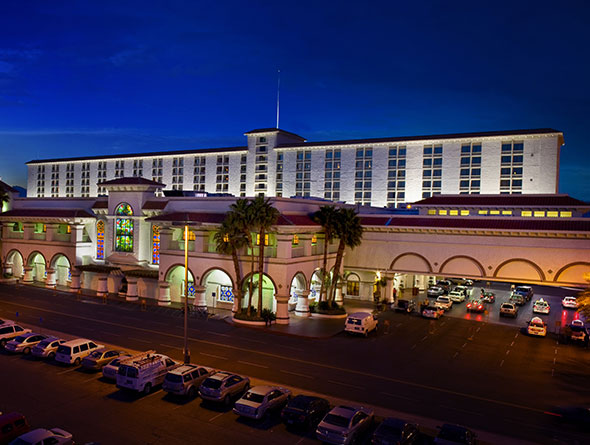 PLAY POWER BINGO HERE
Suncoast Hotel & Casino
Vacation in Las Vegas at Suncoast Hotel & Casino, where every guest is treated like royalty. Nestled among 81 holes of golf near the upscale community of Summerlin, Suncoast offers 388 deluxe guest rooms at 550 square feet, and 39 lavish guest suites ranging from 1,100 to 2,300 square feet.

For more information, please call (702) 636-7337.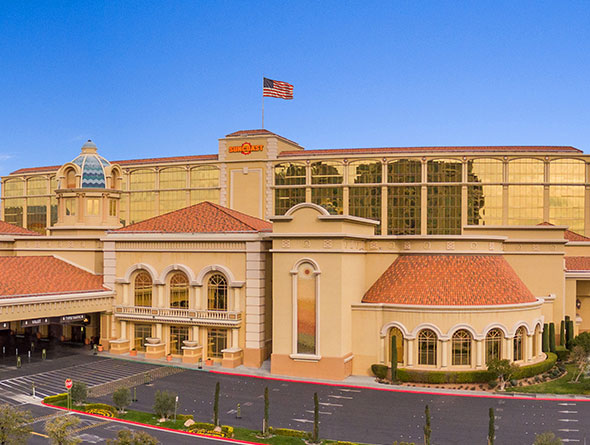 PLAY POWER BINGO HERE
Sam's Town Las Vegas
Sam's Town is nestled in the shadow of the Sunrise Mountains, just a few quick miles from the Las Vegas Strip. Sam's Town boasts 646 elegantly appointed rooms and suites. Choose a room overlooking the bubbling brook and trees of the Mystic Falls Indoor Park or opt for a view of the glittering city lights and majestic mountains surrounding the Las Vegas valley.

For more information, please call (702) 450-8377.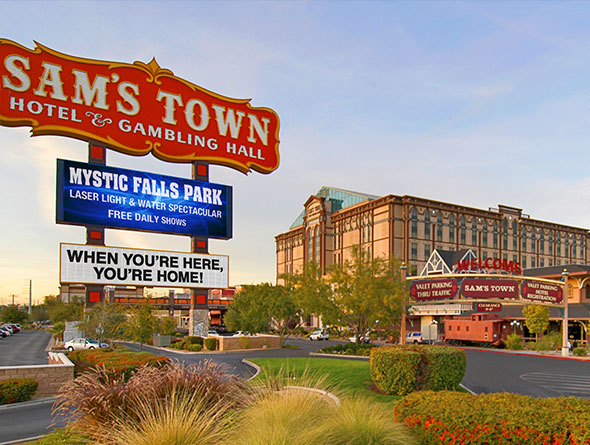 *Additional sales are cash only. Additional Packs $25. Maximum 50 electronic packs per player, per day. Additional 3-on coverall strips $5 each. Maximum 50 per player, per day. Warm-up Packs $5 each, no limit on electronic packs. All machines require your 9-on entry pack plus a minimum of 2 additional $25 packs. Players must be at least 21 years of age to be eligible to participate in the event. **Room offer based on availability. ***Reservation is not confirmed with form submission. A property representative will call to complete the reservation.
Power Bingo Electronic Specials:
Buy 6 Packs, Get 3 Free = $150 (a $225 value)
Buy 12 Packs, Get 6 Free = $300 (a $450 value)
Buy 25 Packs, Get 15 Free = $625 (a $1,000 value)
Buy 50 Packs, Get 30 Free = $1,250 (a $2,000 value)
Schedule of Power Bingo Games

Earn with your Boyd Rewards card at over 25 destinations – where your play counts towards exclusive benefits.